The awards ceremony was a great chance to pause and take stock of just what a whirlwind year it's been for the Hive. Starting from a pair of away days last August (with bushcraft in the wilds of Croydon, no less), we collaboratively shaped a new direction for the company.
Since then we've rebranded, achieved numerous accreditations, been shortlisted for awards, started setting up a charitable foundation and opened an office in Manchester. More importantly than all of that, we were recognised by Campaign as the '8th best company to work for in the UK', which is our proudest achievement, as our fantastic staff are what make the company really hum.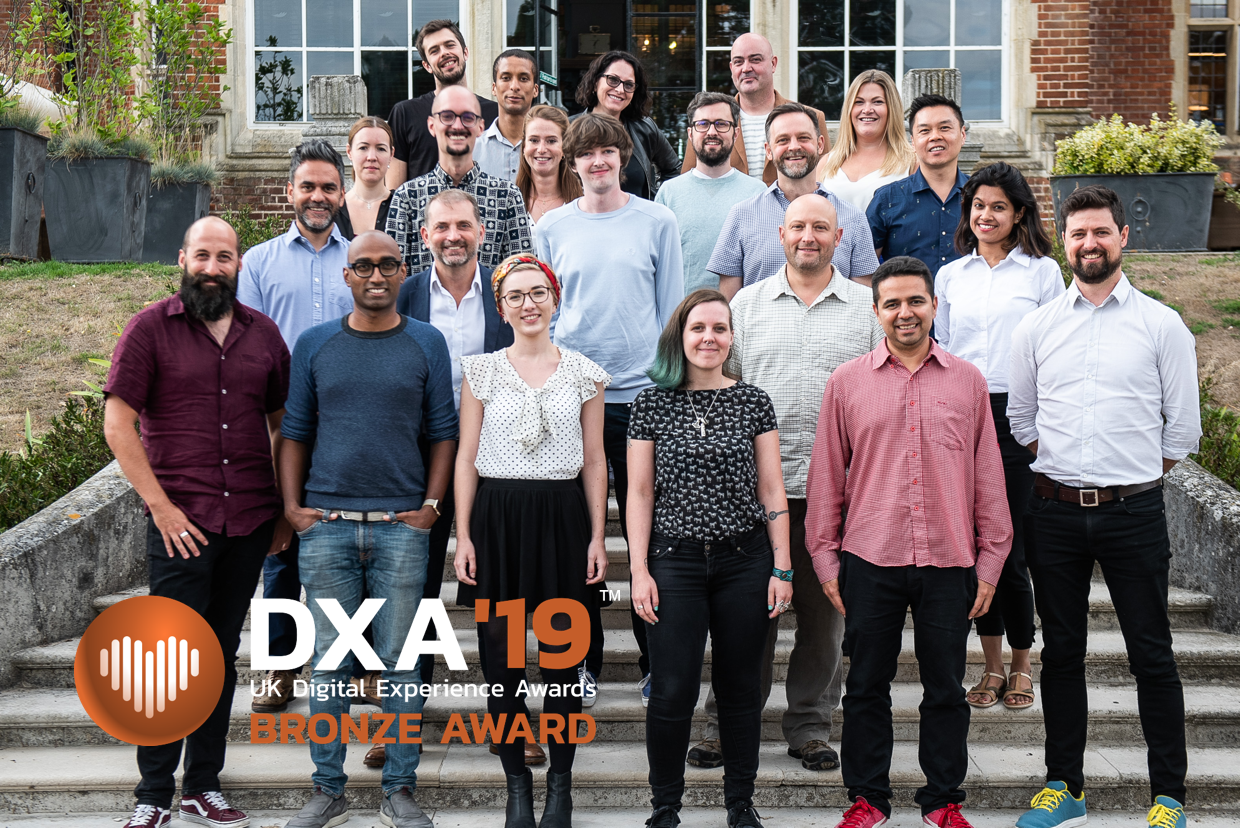 The UK Digital Experience Awards were a chance for industry professionals to come together to share their expertise within the digital world and gain an appreciation for how organisations can create simpler, more meaningful digital experiences for their customers. We came away from the post-ceremony mingling with some interesting insights that we'll definitely be applying to our work processes over the rest of the year. More on those in upcoming blogs.
Our competitors included some fantastic companies, so we're immensely proud to be recognised for the efforts and improvements we've made to Fat Beehive over the last year.
As CEO, I'm incredibly proud that our fantastic team's efforts have been officially recognised yet again. We really have made enormous progress over the last year by investing in new staff, increasing pay and benefits, actively discouraging staff from working out of hours and giving people more holiday. This has resulted in greater trust and higher productivity – which shows that being an ethical company makes good business sense as well as simply being right.
This has been a huge achievement for the whole team at Fat Beehive and we would like to give special thanks to Awards International for organising an unforgettable event. Congratulations to all the 2019 DXA finalists, we look forward to getting involved again!