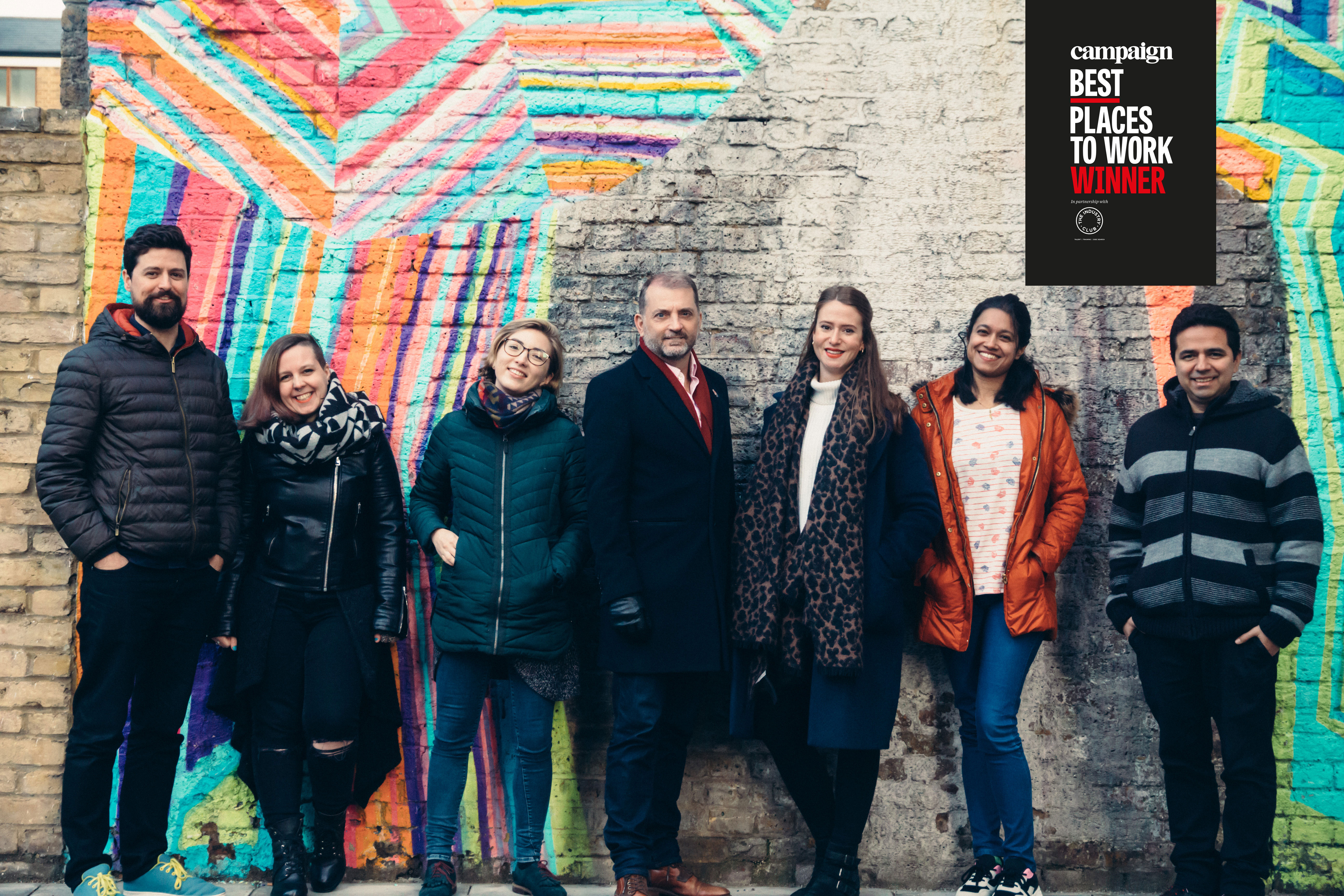 Fat Beehive is delighted to announce that we have been selected as one of the top ten in Campaign's 50 Best Places to Work 2019!
Against a competitive field of many larger agencies, we appear at number eight, an incredible achievement for a third-sector agency.
We are incredibly proud to be formally recognised alongside global organisations for the unique culture and exceptional talent that we foster at Fat Beehive. We provide a friendly, relaxed, safe, fulfilling and fair work environment where people want to come to work – one that engages them to give their best. Attracting, recruiting, developing and inspiring the very best people makes it easier for us to delight our clients.
We provide a friendly, relaxed, safe, fulfilling and fair work environment where people want to come to work.
On top of excellent staff benefits including matched pension contribution, extra leave for long service, volunteer days, income protection and a profit share that is shared equally with all staff, Fat Beehive provides a dedicated training budget to all staff. A fair work culture also means no emails out of work hours, no expectation to work long hours, a regular chair massage, monthly staff lunch and free drinks on a Friday. And we can still wear shorts in the office.
Additionally, financial information and strategy are shared with the whole team on a monthly basis. Staff are encouraged to think entrepreneurially and feel empowered to make their own decisions. Everyone has an understanding of the business strategy and how they play a part in working towards this. We value the voices our employees have and take the time to listen to them and respect their opinions – their passion and belief in the company is why we are the leading digital agency for the third sector.
The thorough assessment was conducted by an independent specialist company, Best Companies Group. The two-part part process surveys both the employer and the employees, gathering comprehensive data for determining the strengths and opportunities of the participating companies.
See the top 50 below and read more about our culture and benefits here. Or why not follow us on LinkedIn to hear about any opportunities to join our amazing team in the future?