Charity
web design
Fat Beehive specialises in charity web design, building wonderful websites, beautiful brands and delightful digital products for organisations that are committed to social good.
Fat Beehive was founded in 1997 specifically to do web stuff for organisations wanting to do more than just make a profit. Our first client was Cafédirect, the fair-trade coffee company dedicated to achieving better outcomes for coffee producers.
Since then we've never looked back.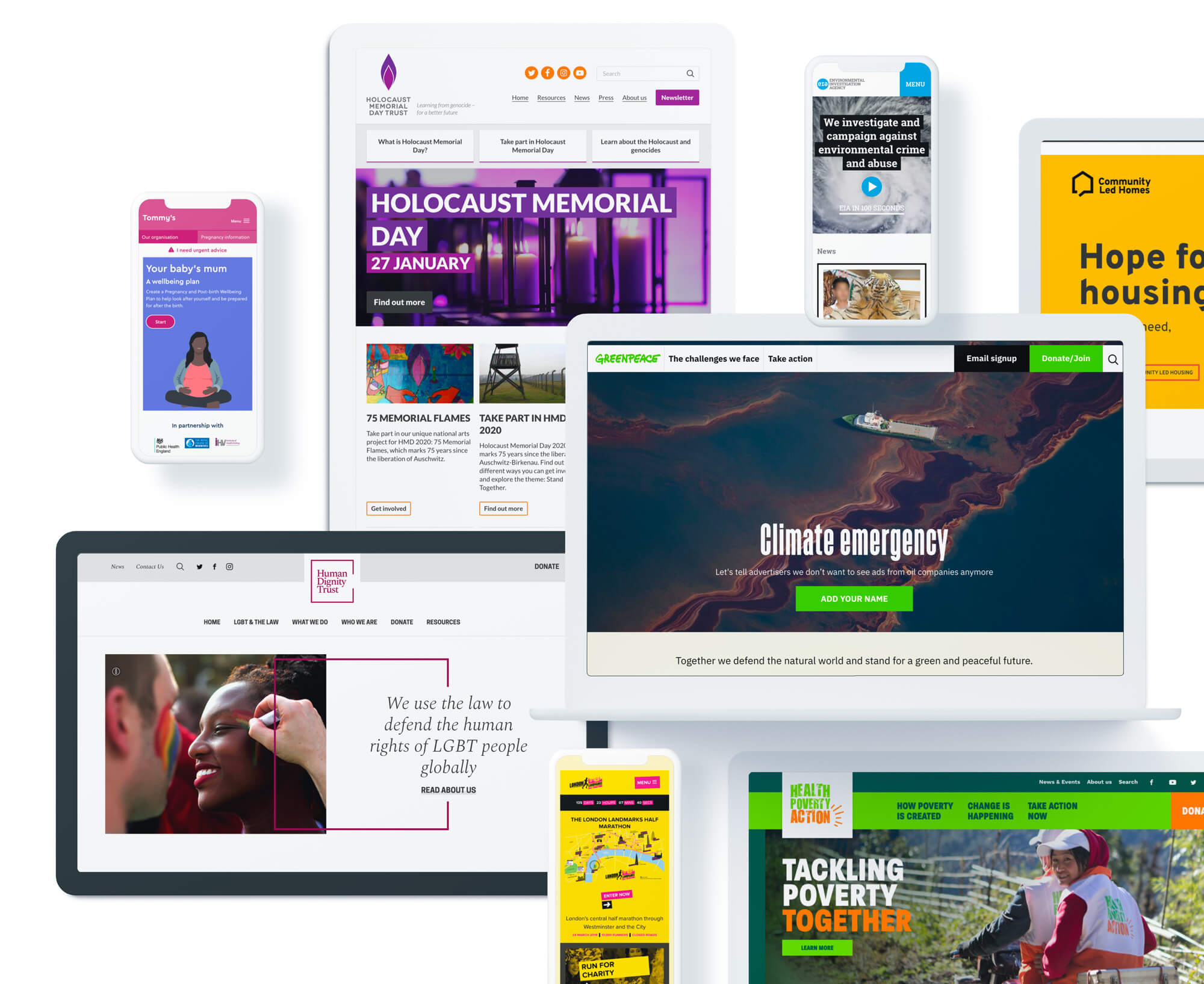 Health Poverty Action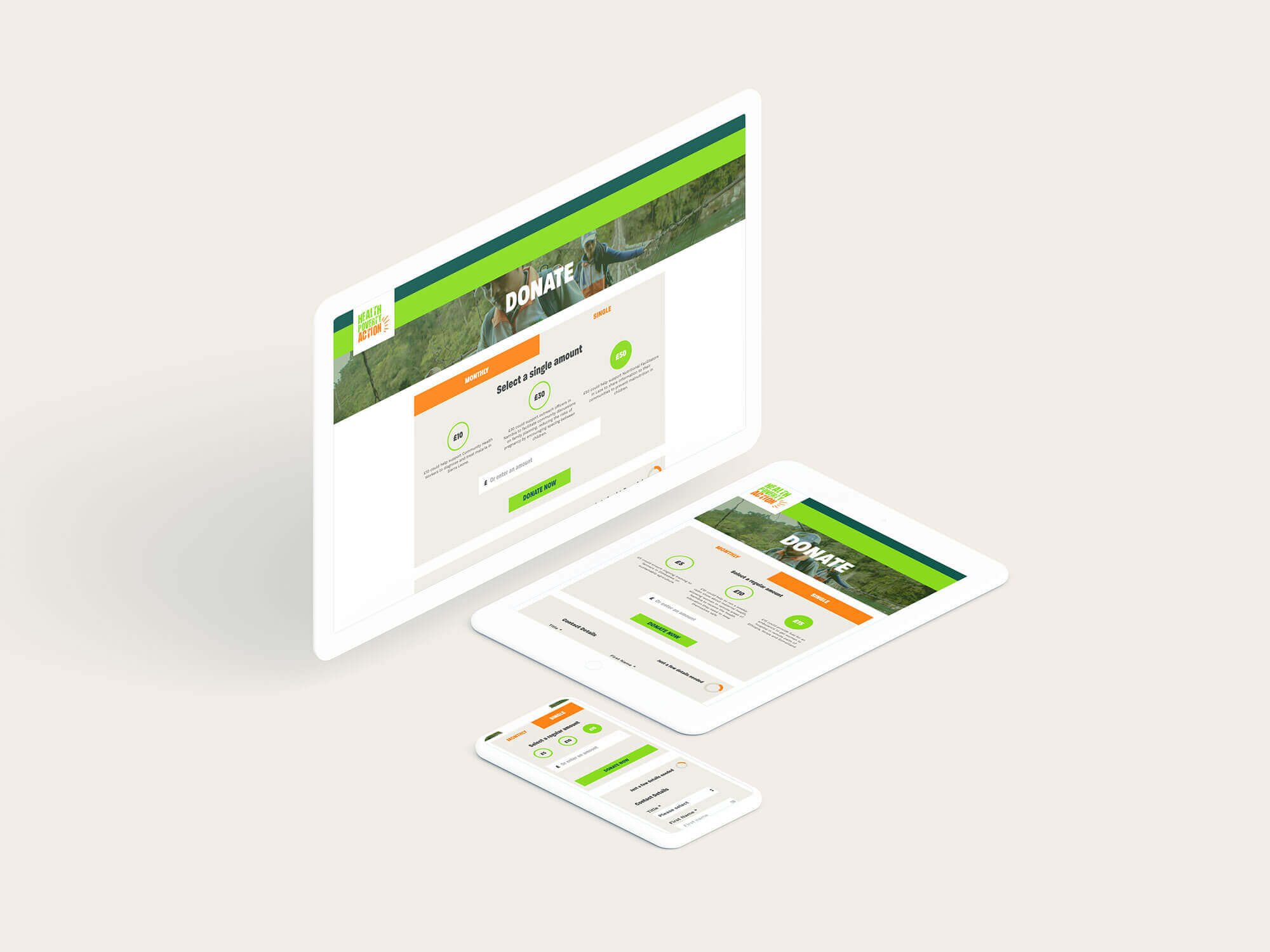 Tommy's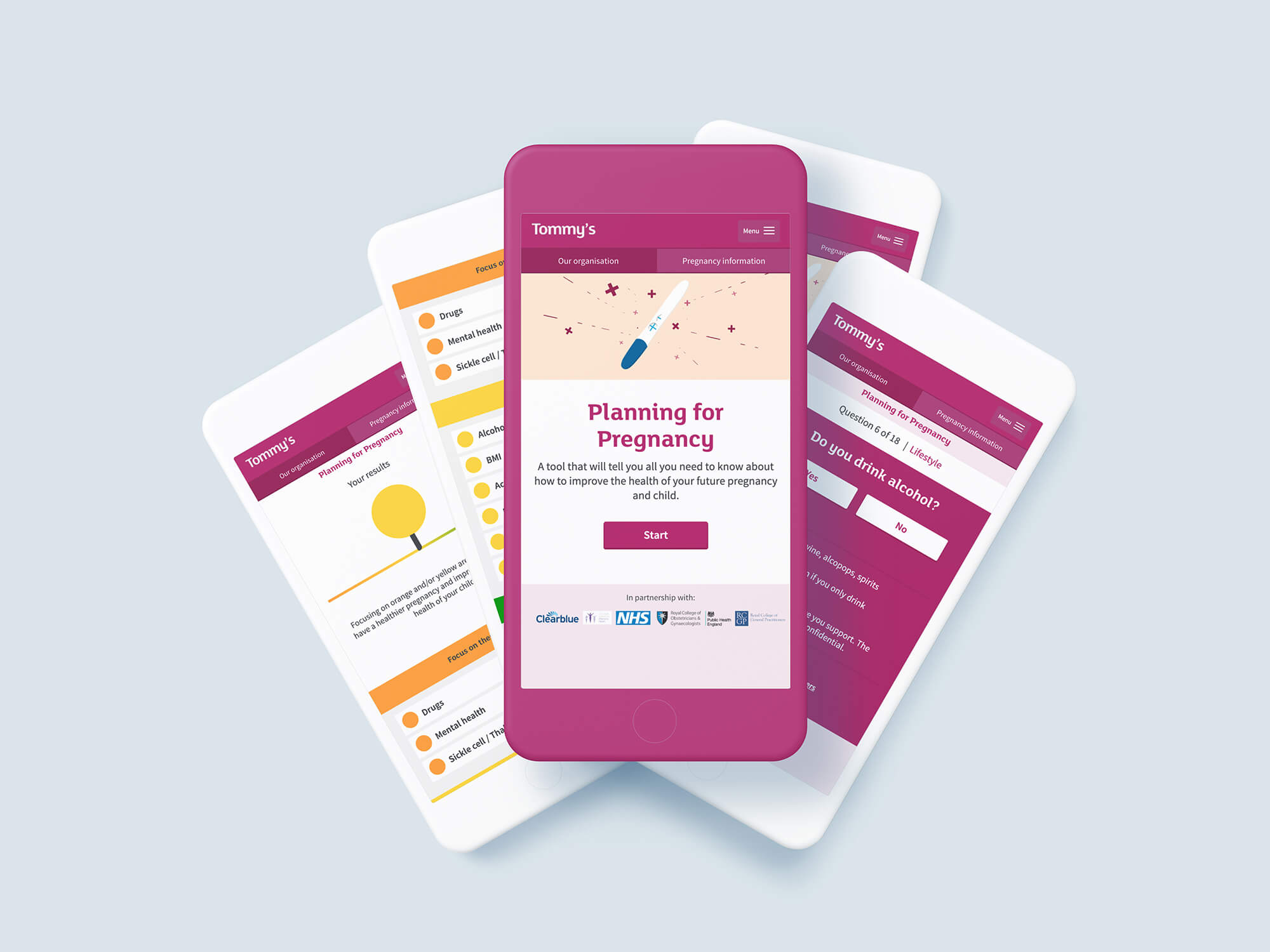 Human Dignity Trust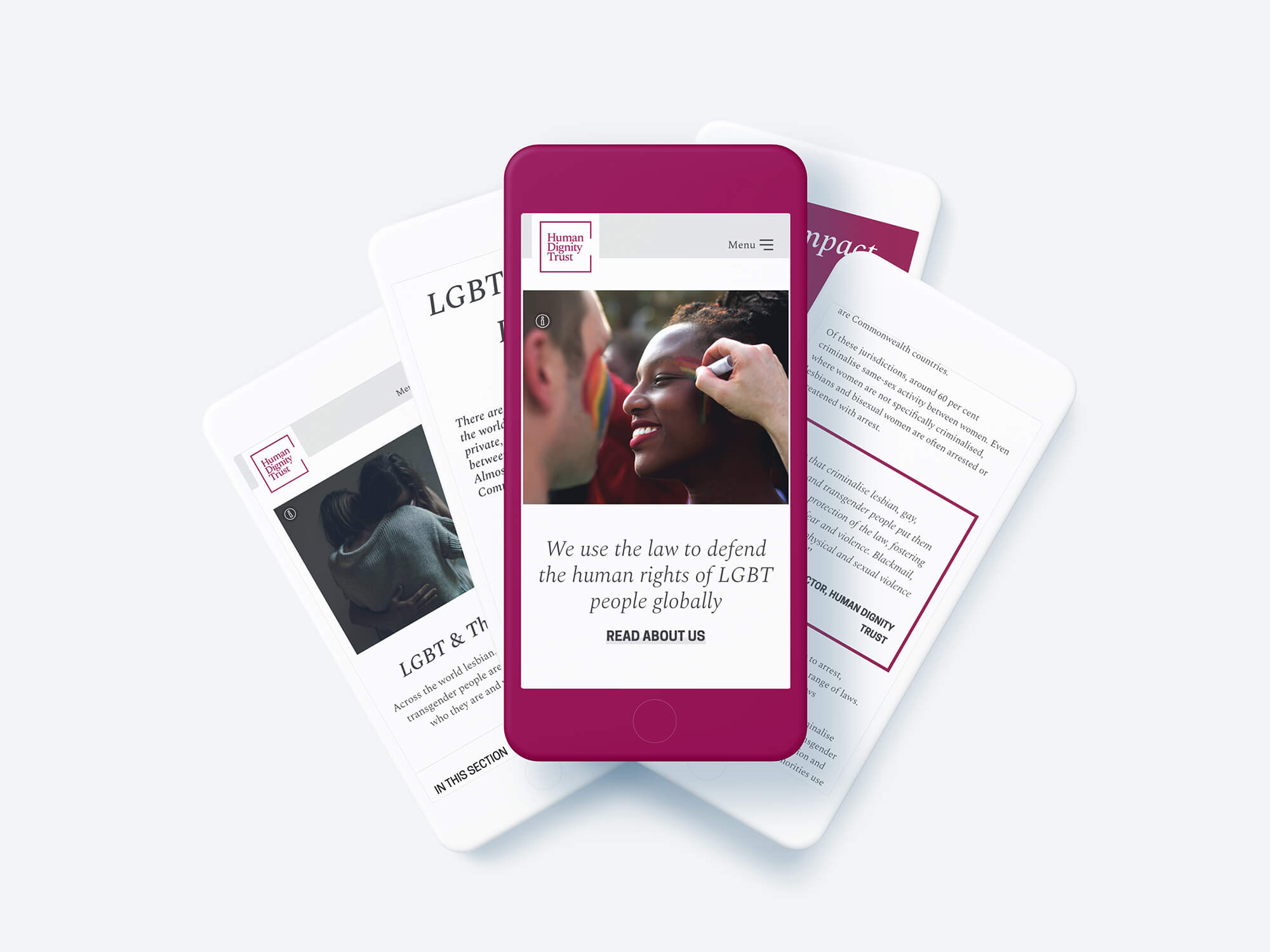 Beyond charity web design work
From building Health Poverty Action a fantastic new website to our long-term partnership with Tommy's, the UK's leading charity working to achieve safer pregnancy for all women, we've helped a huge range of organisations over the last 20 years.
We don't just provide charity web design. We have a comprehensive hosting & support package as standard and also offer branding, tailored SEO, Analytics and tracking support.
Read more about our services, find out about The Fat Beehive Foundation or explore the work we've done with the Human Dignity Trust to revitalise their brand.
The team at Fat Beehive are enthusiastic, friendly and great to work with. They really listened to our needs and came up with a design which encapsulates exactly the spirit and personality of the organisation, whilst still remaining practical and user-friendly.
Sorsha RobertsCommunications Officer, Health Poverty Action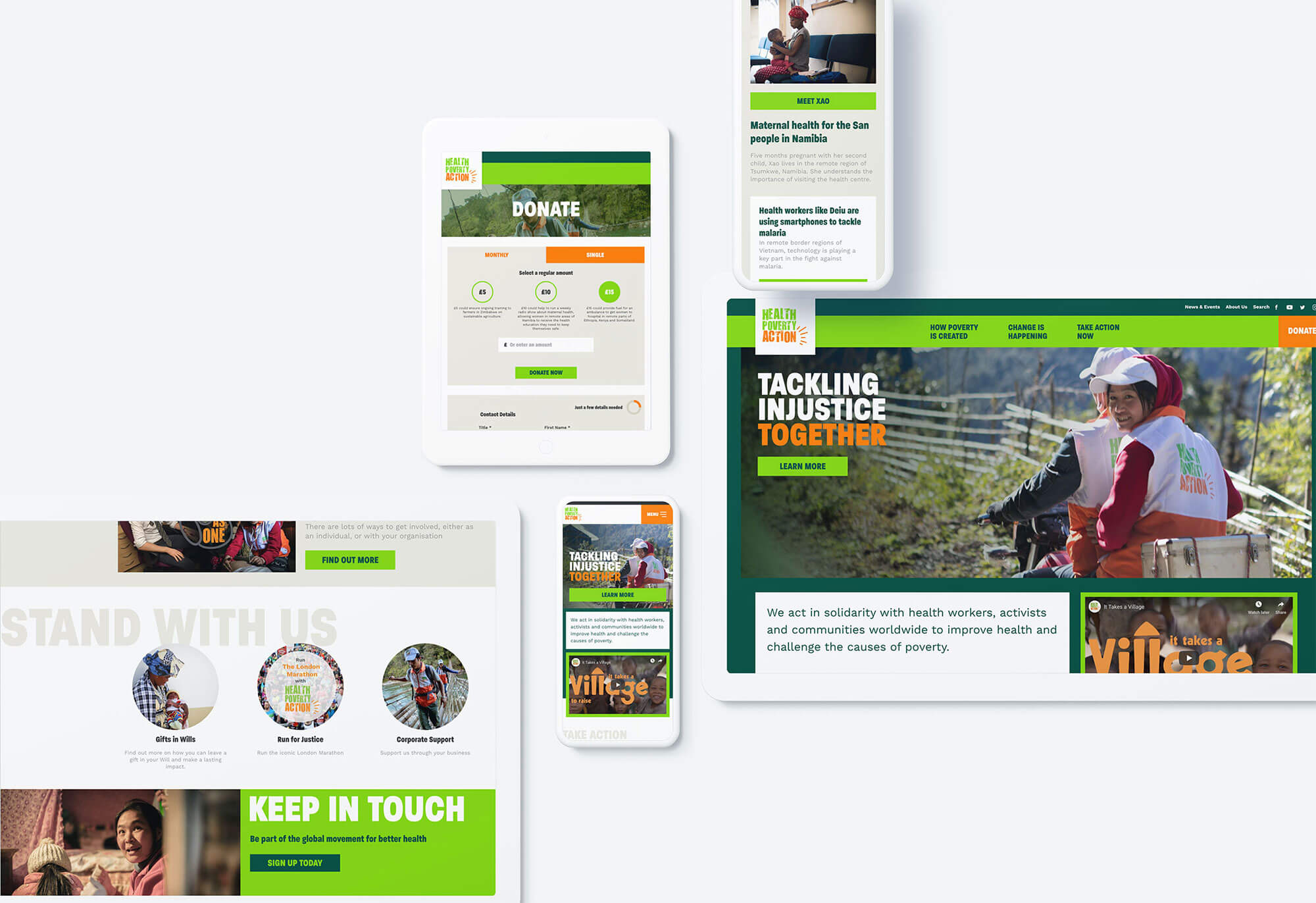 We couldn't be happier with our new site and we're confident it'll make a great difference to our work. What stood out to us from the start is the expertise Fat Beehive has across the board, and it was great to see that come out throughout the project.
Luke Pickering Head of Communications, Environmental Investigation Agency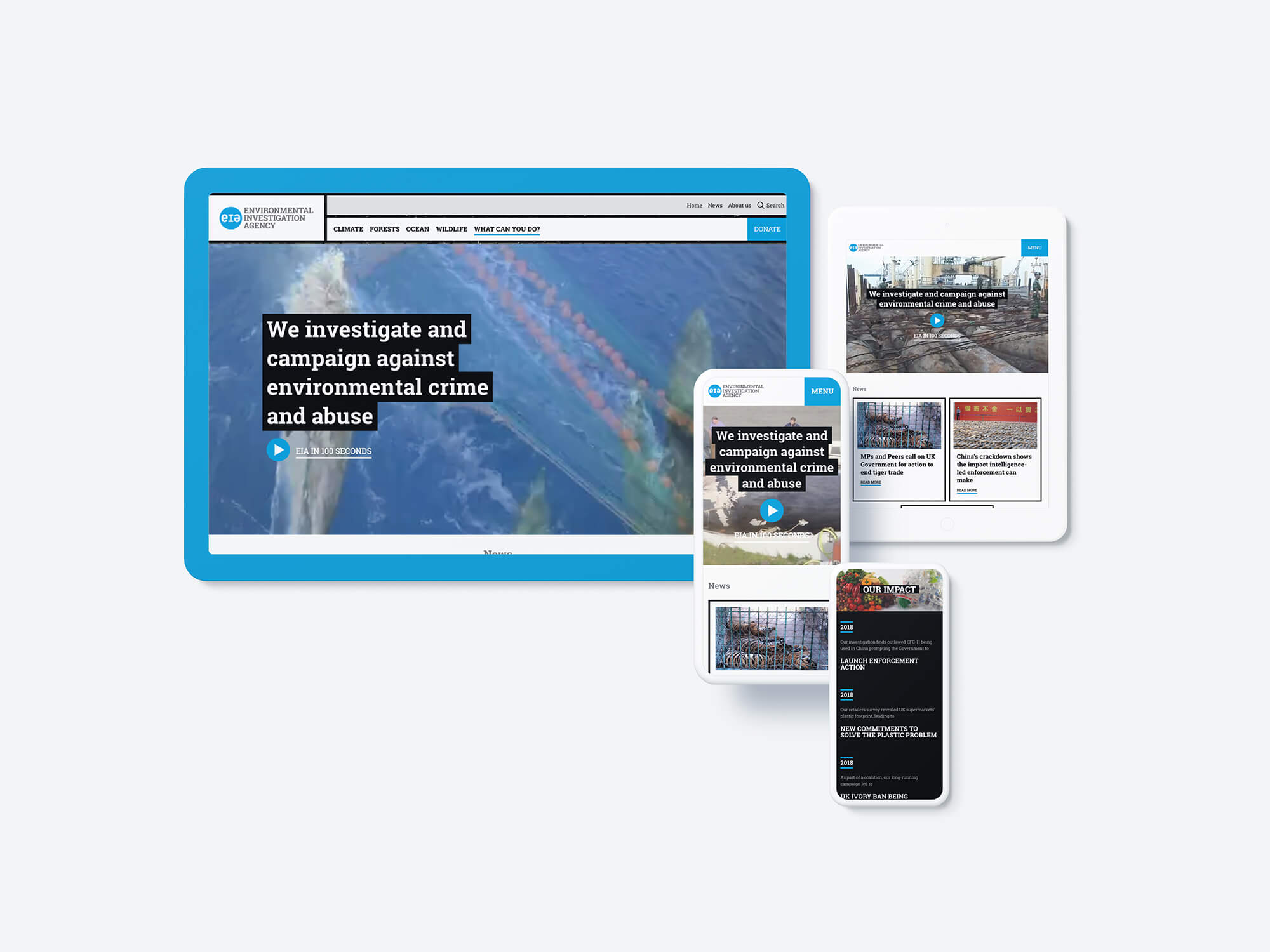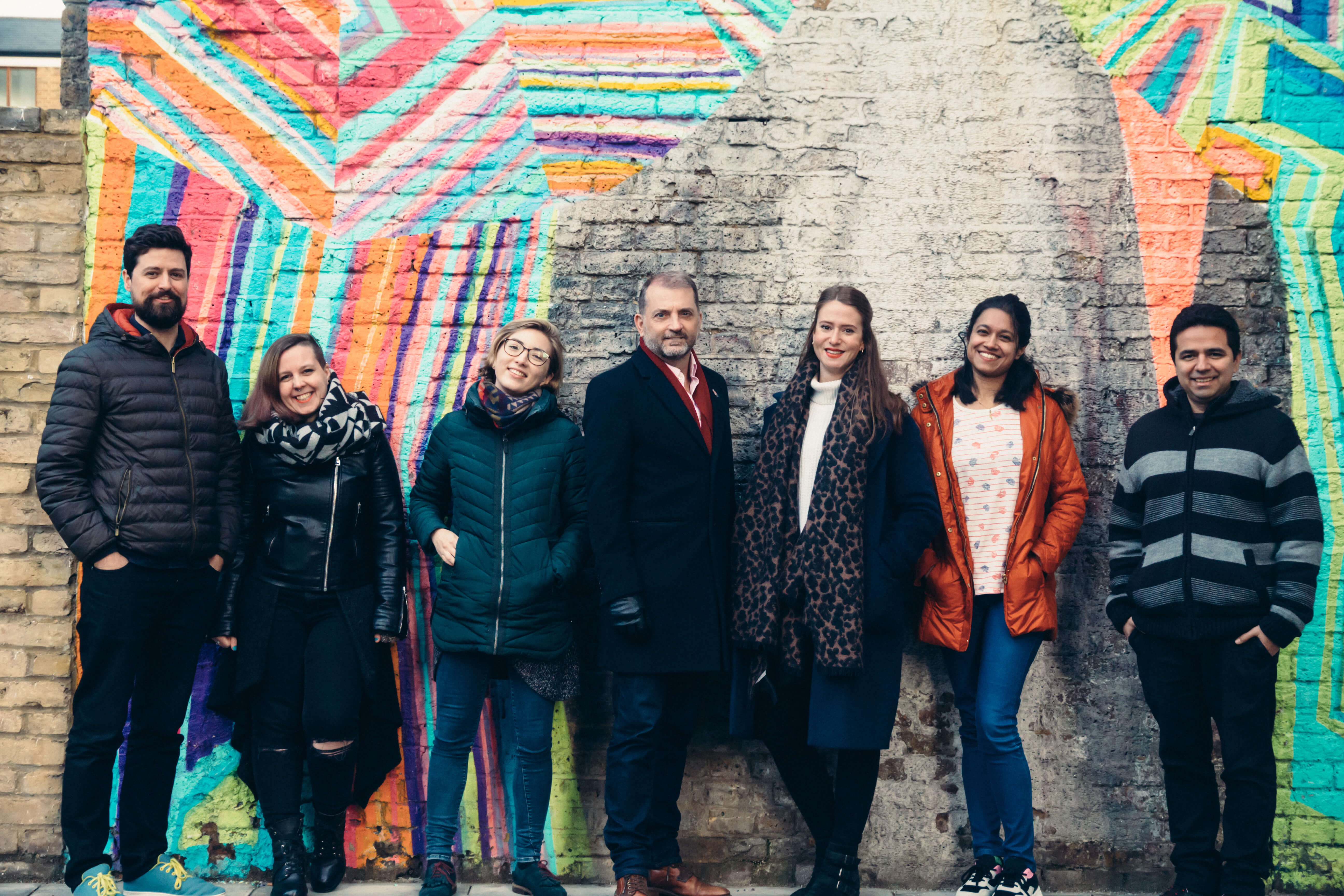 A touch of pride
You might have guessed it by now, but we're big fans of our clients. We're proud to have provided high-quality, cost-effective website development to fantastic organisations ranging from the Explore Churches architecture resource to Lymphoma Action, who provide support and information to patients, their families and health professionals. We've also offered standalone campaign and strategy support to organisations such as UNESCO and others.
In fact, since we first opened our doors over 20 years ago, our clients have included numerous incredible charities, social enterprises, and NGOs, as well as public sector organisations, universities, community interest companies (CICs), co-ops and other organisations pushing for positive social change.
Take a look at our recent work and our approach to charity website development.
Get in touch
Speak to us about your project, get a quote