This Friday, 20th September, millions of young people around the world will be taking a stand to prove a point – that the adults are, through inaction, inability or intransigence, screwing up our planet. 
But this #FridaysForFuture protest will be different. Thousands of grown-ups will be joining, including some Fat Beehive staff, with businesses downing tools to demand an end to the age of fossil fuels.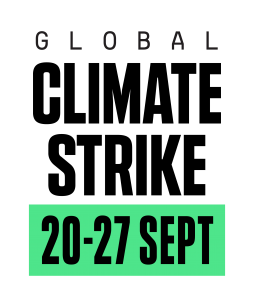 As we deal with devastating climate breakdown and hurtle towards dangerous tipping points, young people are calling on millions of us across the planet to disrupt business as usual by joining the global climate strikes on September 20, just ahead of a UN emergency climate summit, and again on September 27.
With the courageous and inspirational Greta Thunberg as the figurehead of the rapidly expanding movement, strikers will be taking to the streets, closing offices and, like us at Fat Beehive, raising awareness digitally. 
We stand in solidarity with the #ClimateStrike and will be only keeping vital support services open, with some staff taking part in marches or digitally supporting the strike. Because since 1997, we've been supporting the planet, building websites and digital tools to help our partners fight another day. We'll continue to support clients such as Greenpeace, Environmental Investigation Agency and Tusk, knowing our work makes a difference to their impact every day of the year.