#WorldReady – Duke of Edinburgh International Award
Building from bold brand guidelines produced by agency Dragon Rouge, Jane, our newest member of the hive, designed and built the front end of a new campaign site for The Duke of Edinburgh's International Award Foundation. Designed as a platform to highlight the importance of, and encourage debate around, non-formal education for young people's growth and development, the site has launched at an international forum in Ghana.
Jane said "The most challenging part of this project was creating a design which had its own unique personality and energy while still retaining a strong cohesion with the organisation's main site. It was a privilege to work with such a lovely client and produce an end product which everyone is delighted with!"
Corporate Human Rights Benchmark
The latest version of this data-driven site was launched in early November, with the aim of helping companies prevent adverse impacts on workers, communities and consumers.
The CHRB report ranks 101 of the world's largest publicly traded companies in the agricultural products, apparel and extractives sectors by tracking how they perform across 100 indicators, derived from the UN Guiding Principles on Business and Human Rights and industry-specific standards.
Explore Churches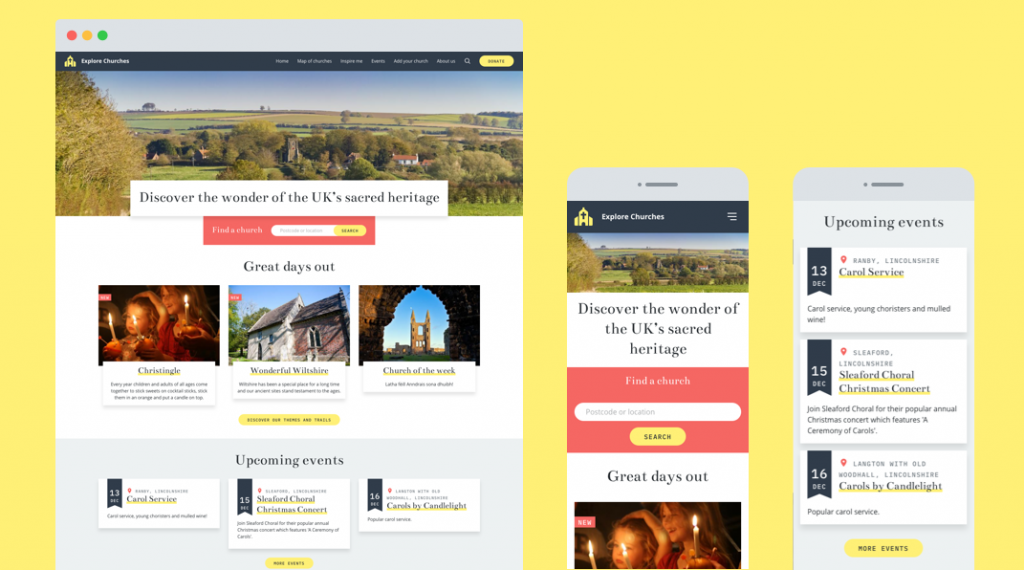 After beginning as a successful section within the National Churches Trust website, Explore Churches is now live on its own domain. Listing thousands of awe-inspiring churches across the UK, think of it as a 'National Trust for churches'.
The content team in-house is now busy using their listing templates to create SEO-friendly collections, drawing in visitors with themes such as 'heavenly church cafés'.
Plus, Religiana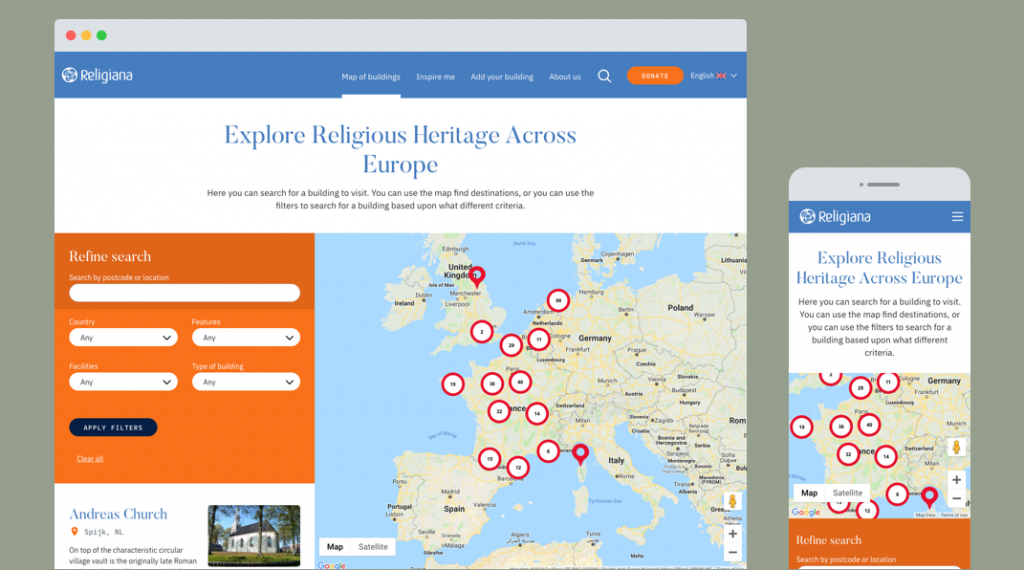 And in the first project of its kind, the templates and functionality designed for Explore Churches have been adapted and tailored for their European partner organisation, Religiana. With similar needs such as powerful search, maps and listings, themed lists and detailed forms, Fat Beehive worked closely with both clients to get the most bang for their euros!
Over the coming year, Religiana will also be translating all their pages into four European languages: Dutch, French and Spanish. No poor Google-translated pages here either, it's all being done by the content team at Religiana to ensure correct and SEO-relevant translation and interpretation.