Two Wheels for Life and Riders For Health
Two Wheels for Life is the official charity of the FIM and MotoGP™, supporting programmes in Africa that ensure life-saving healthcare gets to rural communities. They partner with their sister charity Riders for Health to deliver their services on the ground. 
Fat Beehive collaborated with both organisations to deliver sites focussed on their distinct but related audiences: Two Wheels for the motorcycle racing community and Riders for the international development community and funders in both Africa and the West. So while the designs are related by dynamic 45-degree angles, they reflect the feel of each organisation.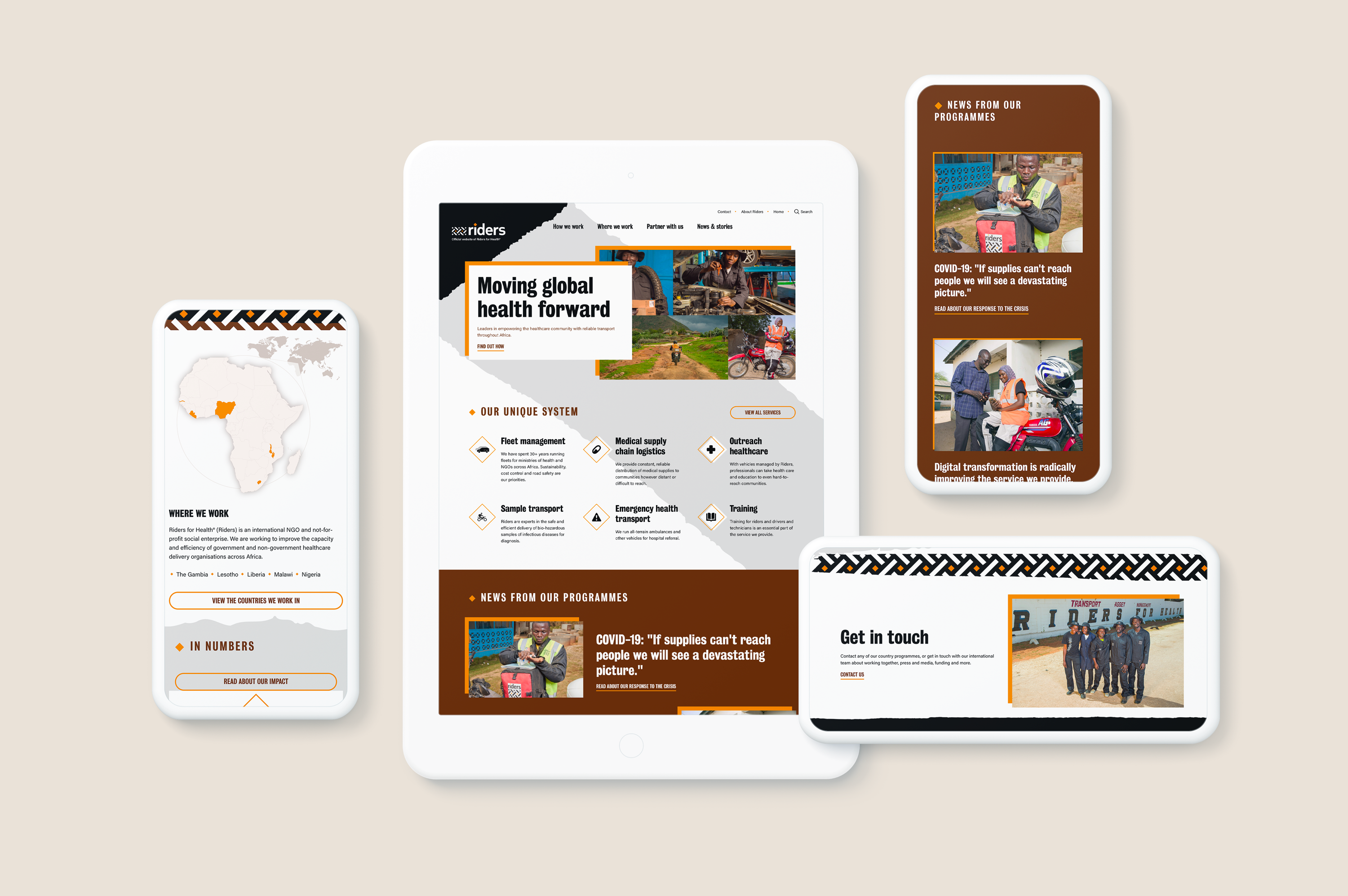 ---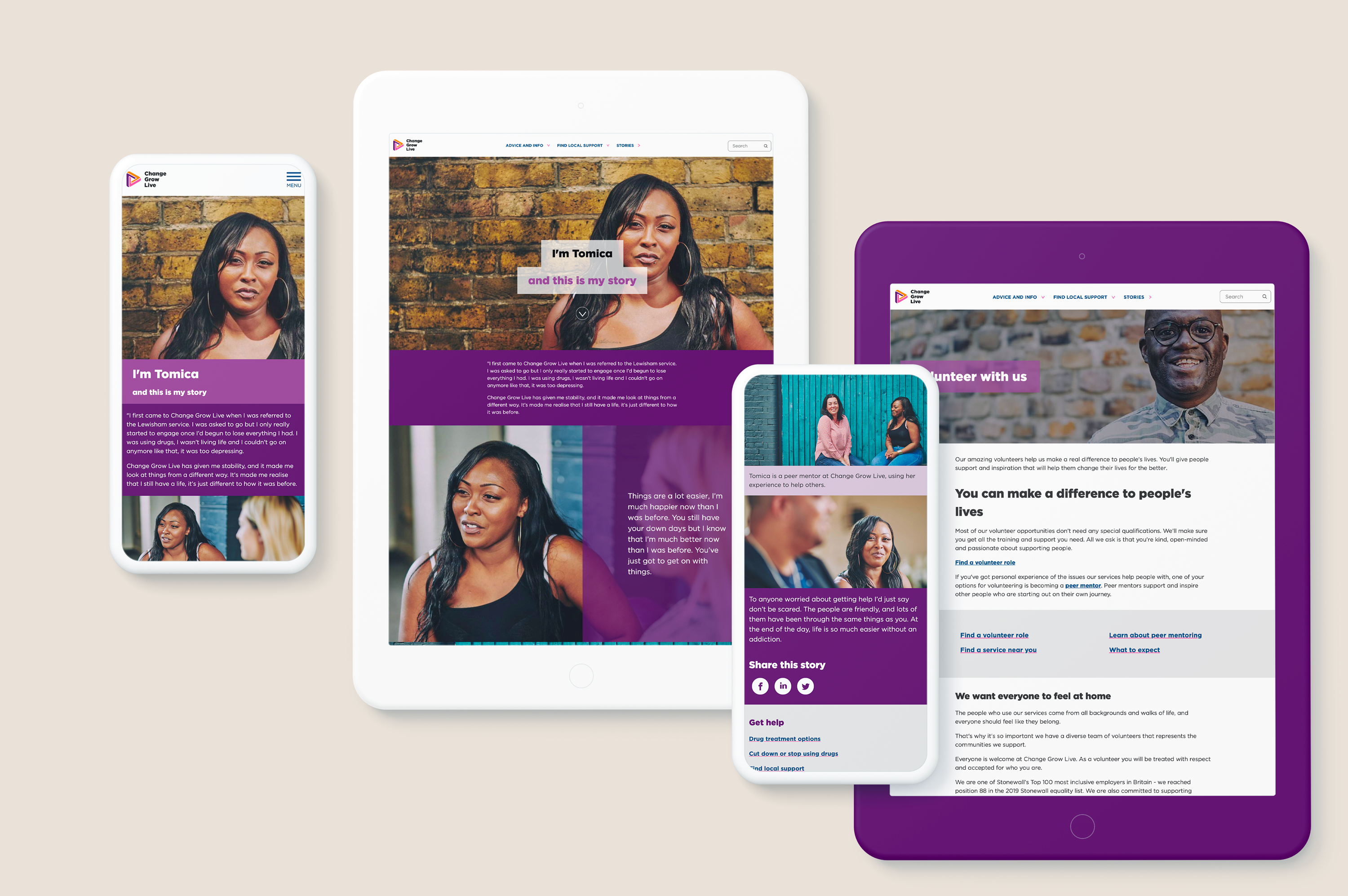 Change Grow Live
Since starting as a small local charity in Sussex in the 1970s, Change Grow Live has evolved to become a leading provider of wellbeing services across the UK. Covering everything from drug or alcohol addiction to education, training, domestic abuse and housing, they partner with local networks to support people towards better lives. 
We inherited existing design and UX outcomes to focus purely on the build of this complex site, made engaging through strong content such as stories from service-users.
See the Change Grow Live website.
---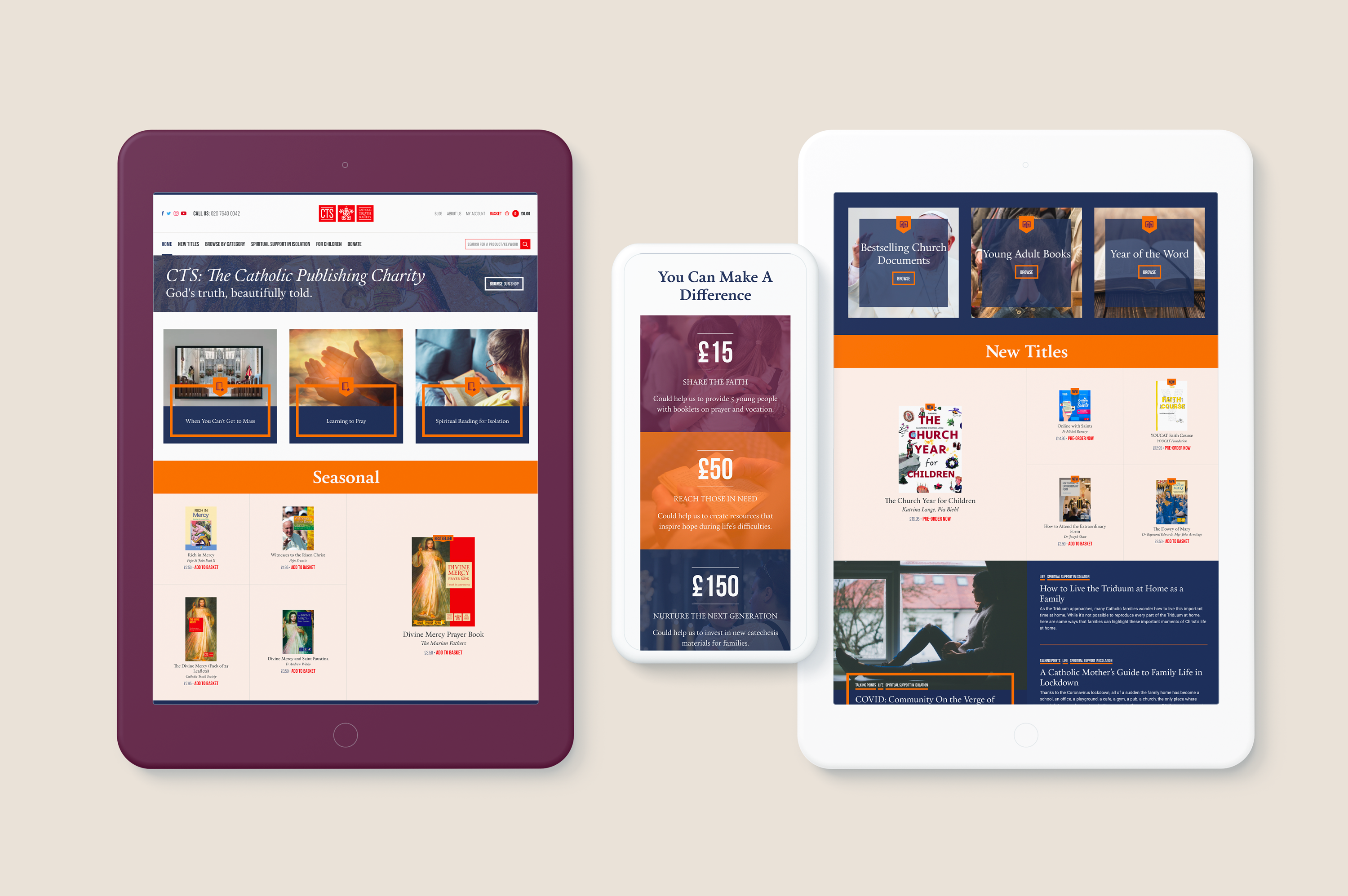 Catholic Truth Society
Our most complex shop site to date, CTS is built with WooCommerce to deliver a seamless experience for both users and the charity. The site incorporates complex data flows, with Salesforce integration that allows for advanced stock control and customer management.
A strong brand helped shape the design mix of classical and professional. This was achieved with the mix of serif and uppercase san serif fonts along with the use of classical art imagery and a solid, structured layout.
The shop template was built to allow user customisation and flexibility with the user able to choose from multiple book layouts.
Browse the functionality at the CTS site.
---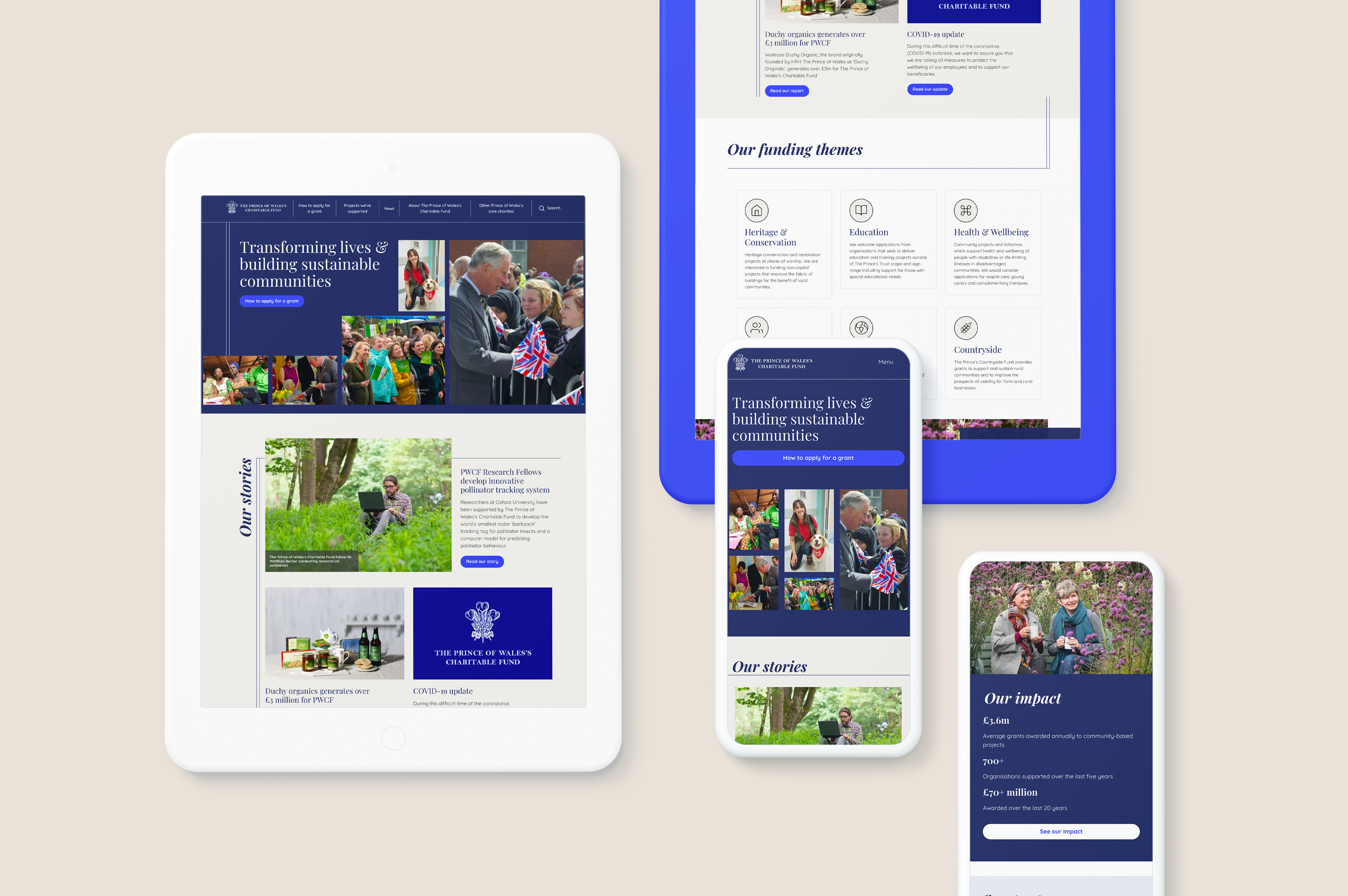 Prince of Wales Charitable Fund
With an outdated and unworkable website, PWCF needed a completely new set of templates and design to highlight the quality of work they fund. Small and major projects across six themes are supported through PWCF from Waitrose, Duchy Originals and Highgrove Gardens funds. 
The new site uses strong typography hierarchies, professional colour treatments and collages of photography to display the range of projects delivered.