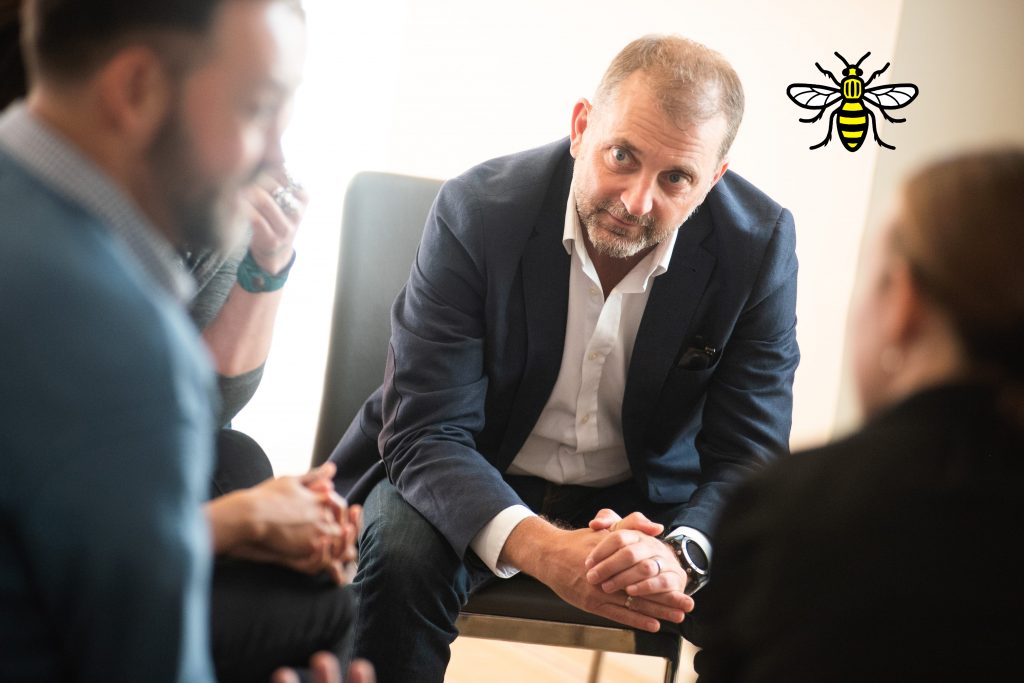 Tech Manchester is a not-for-profit initiative which connects digital startups with entrepreneurs in a mentoring scheme. They're hosting matching events for founders in need of support and guidance on Monday 25th and Tuesday 26th February 2019.
Mark joins a roster of 90 active mentors including the likes of Darren Ratcliffe, Head of Strategy, Business & Platform Services at ATOS, Dr. Antonia Terzi, Head of Aerodynamics at Bentley and Iñigo Antolin, Head of Digital at the British Council.
Startups will have the opportunity to meet up to six prospective mentors with the skills and knowledge they require – and then to choose the mentor that best suits their mission. They then embark on a six-to-twelve-month journey identifying and exploring business goals and objectives.
There is room for 30 businesses in the next intake. Startups can register their interest here.
Patricia Keating, Tech Manchester's project lead, said: "Our first wave of 48 matches are now well underway and we have seen some great progress in the business and personal development of the mentees.
"Following the success of our first mentor match-up event we continue to receive applications from startups for mentors – and from business people interested in training to become mentors.
"It makes perfect sense to host further training for mentors and to introduce them to startups looking for guidance so soon as possible. There is huge demand out there from founders looking for mentoring."
With our new desk in Manchester, Fat Beehive is also a member of the Manchester Digital network, helping support and grow the northern digital scene.