From our tagline down, ethics have been at the heart of the Hive since day one. In fact, our first client was Café Direct, one of the pioneers of businesses that balanced people with profit.
Our web design methodology
We take a collaborative approach to web design, basing our solutions on your organisation's personality and robust UX research. We're guided by several key principles.
All our work is bespoke. We'll really get to know your organisation and design you a site that has a touch of flair as well as being highly functional.
We're UX-led. We'll put your users at the heart of all our decisions and are used to building sites that serve very diverse audiences.
We believe in the personal touch. We'll give you a dedicated producer who will remain your point of contact throughout the project and beyond.
Our values underpin everything we do. We specialise in ethical web design because we're passionate about it, so we'll go the extra mile for your website project.
We are committed to open-source technology, building highly secure WordPress and Drupal websites that help our clients' varied users get the best possible digital experience.

Value-driven approach
Fat Beehive has always worked with organisations whose values align with ours, as the future depends on new ways of doing business. We believe in inclusive strategies, organisations that operate within the limits of our natural world and people that help shape this new way of thinking. And with 72% of the UK public thinking businesses should have a legal responsibility to the planet and people, we know change is happening.
We're well on the way to becoming a B Corporation, have supported the launch of The Fat Beehive Foundation and value an ethical, diverse and inclusive work culture. Treating our staff ethically and fairly (we were voted the 8th Best Place to Work in 2019) means we attract and retain team members who share your vision and will go that extra mile to achieve more bang for your budget.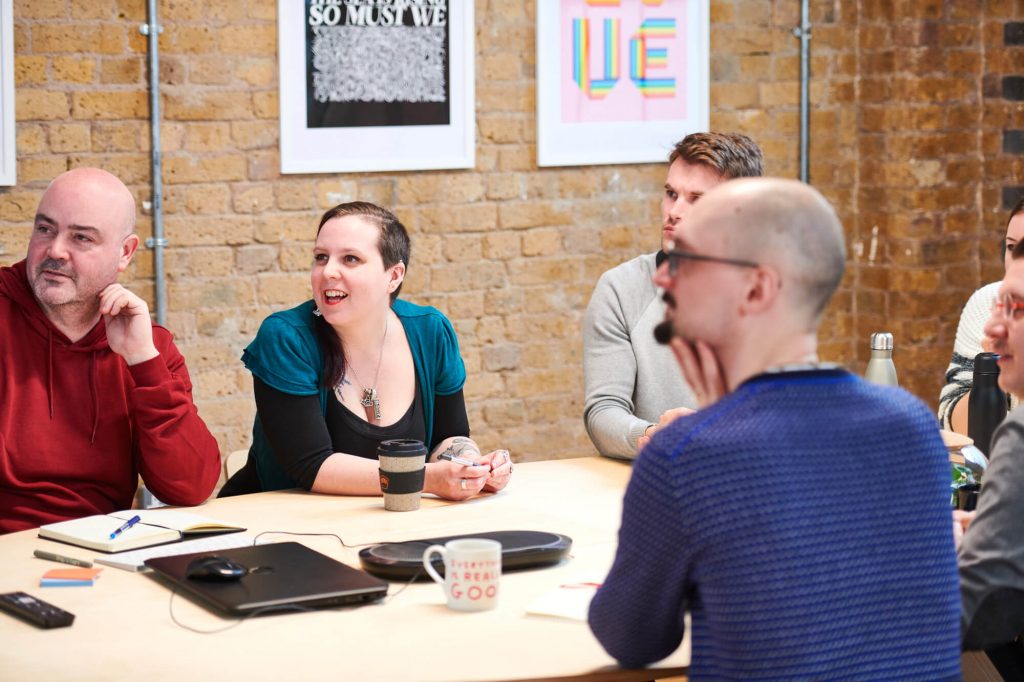 Multi-sector expertise
Our expertise in branding and websites for charities such as Greenpeace UK, World Physiotherapy and the Stephen Lawrence Charitable Trust also means we bring third sector and audience insight to bear on every project with social impact. Whatever your structure – social enterprise, Community Interest Company (CIC), not-for-profit organisation, one-for-one business model – we'll be your digital partner. 
So whether that's a refreshed brand for your purpose-led start-up, a strategic review of your audiences or a bold new website that matches your organisations' vision, our team is here to guide, inspire and delight you.
If you share our values and are looking for an experienced, ethical and award-winning design agency, please get in touch.