The challenge
For over 30 years, FORWARD has been the leading African women-led organisation working on female genital mutilation (FGM), child marriage and other forms of violence against women and girls. However, their subdued visual identity and old website's low-impact design simply wasn't capturing the organisation's dynamism. It was time for a full refresh.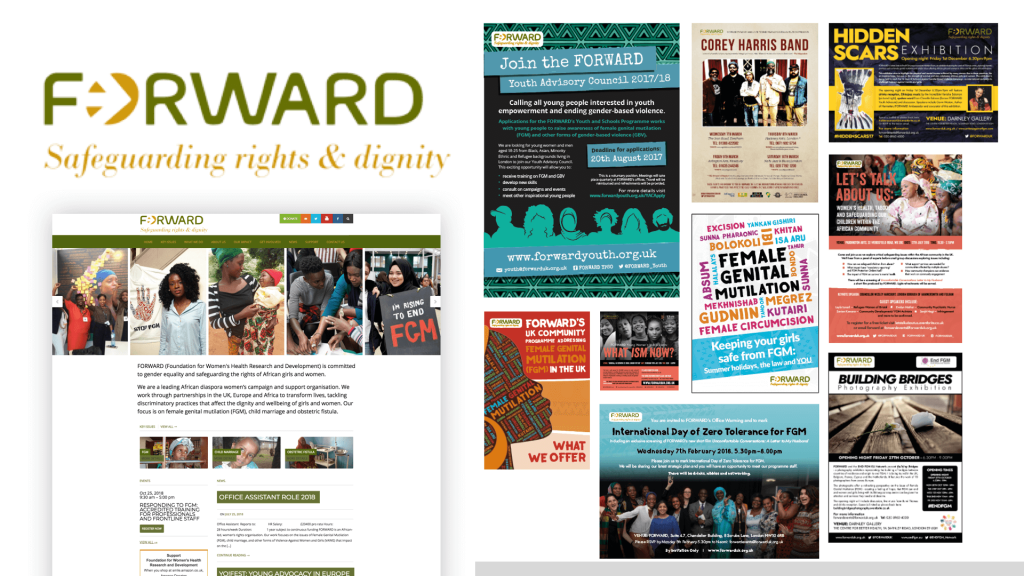 The brief
FORWARD is unique in working holistically to tackle FGM, incorporating cultural, community and family solutions, rather than treating it purely as a medical issue. With the primary audiences being those affected by FGM in the UK and Africa, as well as potential donors and funders, FORWARD wanted a bright, bold and memorable brand. 
The new visual identity also needed to be optimistic and warm. While the issues they work with can be seen as dark and taboo, FORWARD is a fundamentally solutions-orientated, hopeful organisation that sees women and girls as survivors, not victims. The organisation's programme teams work across the UK, Europe and Africa, so our design work needed to be accessible and culturally inclusive.